"Come into this place, where the ordinary is sanctified, the human is celebrated, the compassion is expected…"
— Excerpt from "Come In" by Becky Edmiston
Classes & Workshops:
Stay Tuned…
Stay tuned for when "Moving From the Inside Out" 4- Class Series Returns, and NEW "Engaging Bio-Dynamic Self-Sessions" Evenings…

And…

Moving into Dreamtime with Zuza Engler and Denise Martini Returns
January 23-26 2020 in the town of Sonoma…

CLICK HERE for all the dreamy details, early registration information, and registration fee.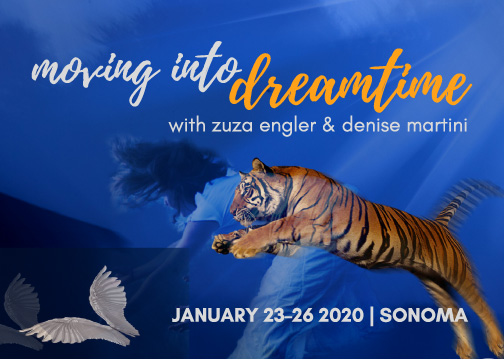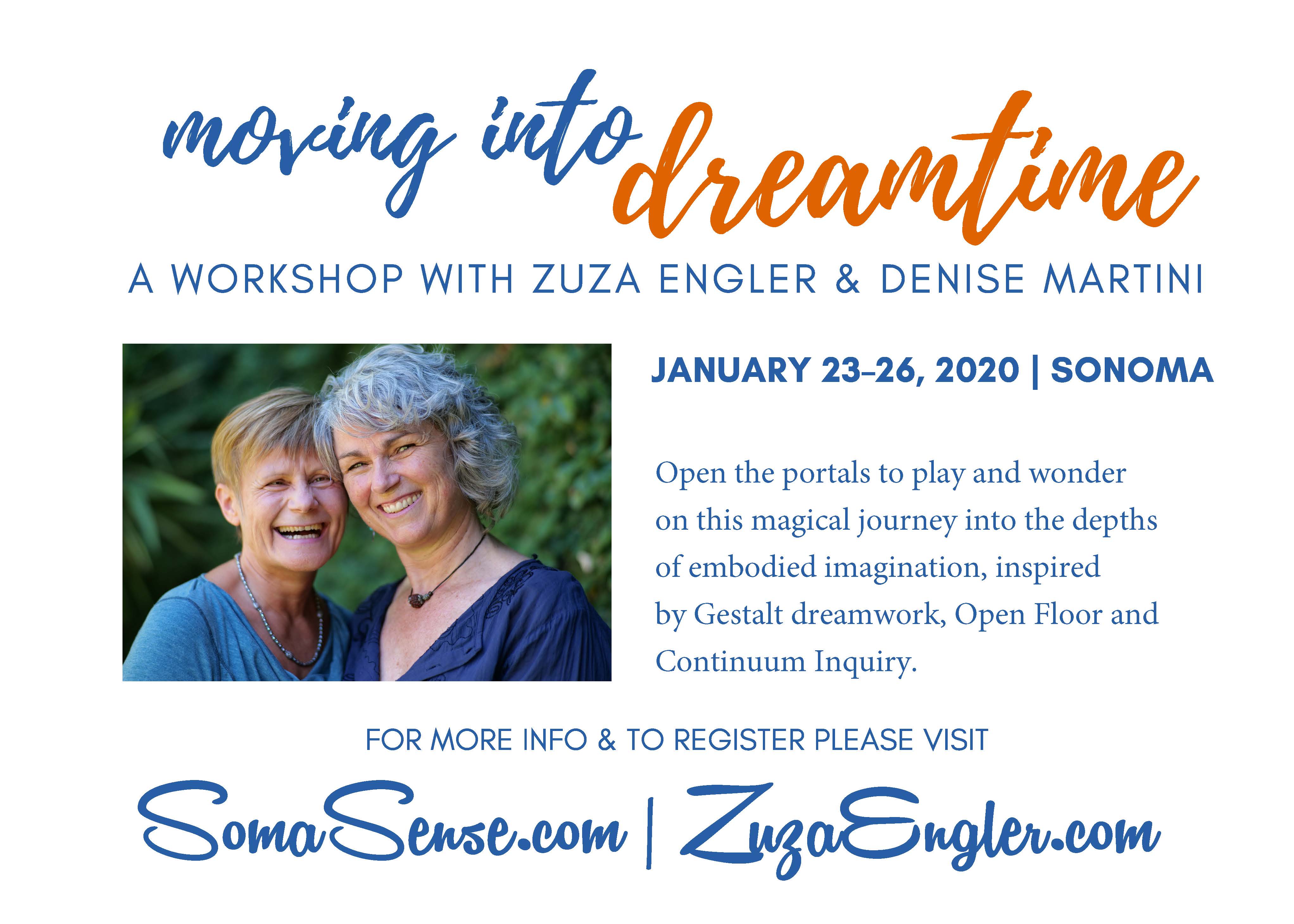 Come In
Come into this place, which we make holy by our presence.
Come in with all your vulnerabilities and strengths,
fears and anxieties, loves and hopes.
For here you need not hide, nor pretend, or be
anything other than who you are and are called to be.
Come into this place where we can touch and be
touched, heal and be healed, forgive and be forgiven.
Come into this place, where the ordinary is
sanctified, the human is celebrated, the compassion is expected.
Come into this place.
Together we make it a holy place.
BECKY EDMISTON